South Asian Core Cities Programme launched in Manchester
South Asian Core Cities Programme launched in Manchester
The Lancashire Cricket Foundation is delighted to announce the launch of its South Asian Core Cities Programme in Manchester.
Funded by the England and Wales Cricket Board, the programme aims to engage and integrate with all British born South Asian Heritage and South Asian communities in Manchester.
The principle aim is to inspire South Asian communities to connect with cricket – both as players and as spectators, under the Lancashire Cricket Foundation's banner of More Play, Great Teams and Inspired Fans.
An advisory group has been established to work alongside the Foundation, and will be chaired by Bobby Denning, who is overseeing the programme, with Rehaan Rather, who was recently appointed as the Programme Activator.
The group met for the first time on Wednesday 2 May and made immediate progress in developing and adding value to the action plan that the programme will carry out.
The group is made up of key community contacts including the Pakistan Consulate, Indian Association of Manchester, Manchester City Council, GreaterSport and local clubs. The group is keen to see more communities represented as the programme evolves.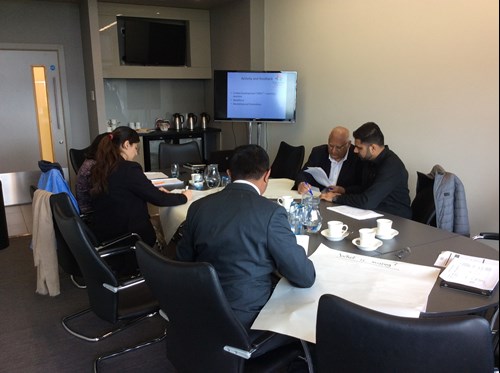 Bobby Denning, Club and Community Manager for the Lancashire Cricket Foundation, commented "It's an exciting time as we now start delivering the programme in Manchester.
"This is on the back of the work done behind the scenes to scope existing activity and look at the opportunities to engage further and deliver More Play and Inspired Fans.
"Talented players will also be a focus for the programme, as it is implemented into Manchester and across other areas in the future.
"I am looking forward to building on the already established relationships and developing new ones. The advisory group is key to help us achieve the aims of the action plan.
"The timing of the programme is perfect, especially following recent announcements of major internationals here at Emirates Old Trafford featuring England, India, Pakistan and Afghanistan."
For further information on the programme and delivery proposals, please contact Bobby Denning at bdenning@lancashirecricket.co.uk or 07764 922 840