Super 1s expands, in partnership with Bolton Wanderers Community Trust
The Lancashire Cricket Foundation and Bolton Wanderers Community Trust (BWCT) are now working together in a unique partnership to deliver the Bolton Super 1s Hub.
Super 1s is a Lord's Taverners programme designed to give cricketing opportunities, both coaching and competitive, to young disabled people aged 12 to 25 years old. The programme not only aims to develop cricket skills but also aims to increase levels of confidence, communication, leadership and independence for disabled young people.
The partnership began with Lancashire Cricket Foundation's Super 1s Development Officer Joel Harris delivering on the BWCT Healthy Goals for Life programme, and the success of his sessions, led by participant feedback, meant that the session soon became a hub session.
The benefits of the partnership are that participants attending can develop their cricket skills under Joel's tutelage, and they can also sample Boccia, Table Cricket and seated volleyball, delivered by the passionate team of coaches from BWCT.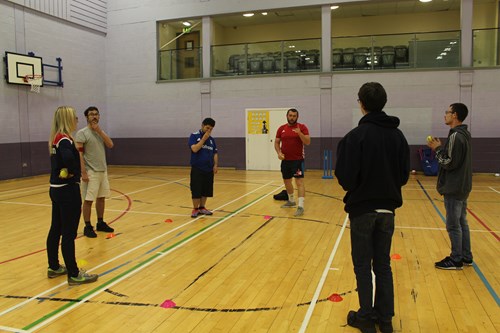 The group have also experienced a Healthy Hearts Workshop, delivered by the Lancashire Cricket Foundation in which attendees learn about food groups, nutrition and the benefits of regular exercise.
The group are now concentrating on honing their cricket skills in preparation for the Super 1s Greater Manchester competition on Sunday 4 November, hosted at Emirates Old Trafford.
Debbie Davies, BWCT Disability Development Officer, said "Funded by BUPA UK Foundation, the Healthy Goals for Life project has flourished with the newly developed partnership with Lancashire Cricket Foundation. Weekly cricket coaching has provided an avenue for participants to have positive experiences in a team sport, develop their individual skills and prepare for a competitive experience against the other local hubs.
"Only tonight in training, one of the participants told me how she has been practising her catching skills at home, and College have commented on how much her confidence has grown through attending the Club. It's fantastic to see the enthusiasm the participants have for the sport, with little or no previous experience of playing it."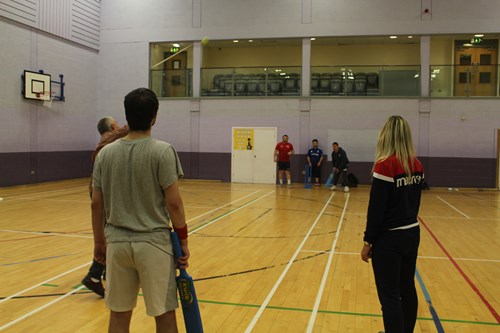 Joel Harris, Super 1s Development Officer for the Lancashire Cricket Foundation said, "It's heart-warming to be told by players that they are now practising their skills away from the weekly Super 1s Hub. There has been a marked development in all the participants and it is encouraging to see that many are now regular attendees.
"Our partnership with Bolton Wanderers Community Trust has worked extremely well, and will continue to strengthen into other disability programme areas."
For more information on the Super 1s programme, click here.