Old Trafford Wicketz featured on BBC Radio Manchester
Wicketz feature on BBC Radio Manchester
BBC Radio Manchester paid a visit to the Lancashire Cricket Foundation's Wicketz programme at Old Trafford Sports Barn on Saturday. 
Mike Minay spoke with Senior Project Activator Howard Shore, parents, volunteers and children from the scheme which is helping a disadvantaged area through the power of cricket.
The report featured on BBC Radio Manchester's Sport at Six programme on Tuesday evening.
You can listen to the programme from 53 minutes, 40 seconds by clicking here.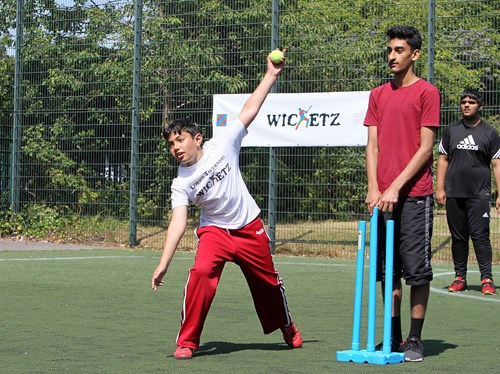 Background to Wicketz
Using cricket as a tool for change, Wicketz aims to change lives through cricket by engaging young people who live in communities where there are few opportunities to play the game regularly. Support will also be given to participants to develop crucial life skills such as tolerance, respect, teamwork and self-confidence alongside weekly cricket activity. 
The Lord's Taverners already successfully deliver the programme in London, Luton, Hartlepool, Birmingham, Bristol, Leicester, Nottingham, Sussex, Plymouth and Leeds/Bradford.  Greater Manchester is the latest area to benefit.  To find out more about the national Wicketz programme please visit click here.