Lancashire Cricket Foundation rated as 'GOOD': Quest Active Communities
Quest: Lancashire Cricket Foundation rated 'GOOD'
The Lancashire Cricket Foundation is delighted to announce it has been rated as a 'Good' organisation following a Quest Active Communities assessment carried out in March.
Initially launched in 1996 Quest is the industry recognised Quality Assurance Tool for sports development and physical activity designed to measure how effective organisations are at providing a high quality service for customers.
The Lancashire Cricket Foundation is the first Cricket Board, Foundation or Trust in the country to go through the process and achieve a Quest rating.
The Foundation committed to undertaking a Quest Assessment in order to carry out an independent review of the service, to have an opportunity to benchmark and compare with best practice within the sector and to create an organisational Improvement Plan to help improve strategic and operational practice and procedures.
The assessment involves the completion of a designed self-assessment process, followed by an external two day assessment led by an experienced assessor. A report with detailed and overall ratings was then produced to help drive improvement which will be followed up by a Directional Review 12 to 15 months following the initial assessment.
Sandy Mitchell, Head of Community Growth for the Lancashire Cricket Foundation, said: "I am proud that we are the first Cricket Board, Foundation or Trust in the country to undertake the Quest Assessment process and achieve a 'Good' rating in the process.
"This is a demonstration of our willingness to benchmark our current operations and seek opportunities to improve the service that we offer to the community in Lancashire.
"As a Foundation we will now look to analyse the recommended service improvements and share and discuss these with the relevant staff and departments to help drive continuous improvement over the next two years."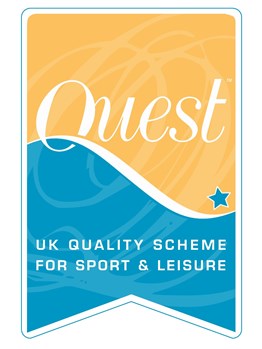 For more information about the Quest Active Communities assessment process, please click here.