Project Front Foot
For a fourth successive year the Lancashire Cricket Foundation is joining up with cricket and education charity Project Front Foot, to help them to provide kit and equipment to slum areas of India.
Founded in February 2009, a Registered UK Charity since October 2011, Project Front Foot provides kit, coaching and holds age group matches for children from Mumbai's Dharavi slum, during the November to May season.
In addition to their work in Dharavi, the charity also provide basic packages of kit, including bats, tennis balls and wickets for schools through their Rural Schools Initiative and have recently expanded their work to support Afghan refugees in Europe.
As a key partner, the Lancashire Cricket Foundation provides kit and equipment in order to help Project Front Foot make a real difference to the lives of disadvantaged young people through cricket.
Sandy Mitchell, Head of Community Growth for the Lancashire Cricket Foundation said, "We are delighted to be supporting Project Front Foot again this year, providing some of the kit and equipment that they need to make a difference to the lives of less fortunate young people.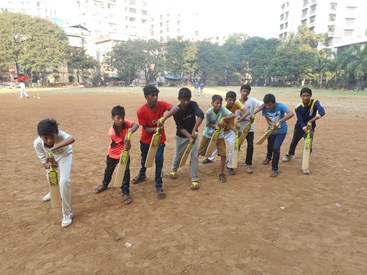 "Our work in the North West is already well established and by partnering up with Project Front Foot we are able to continue to have an impact both at home and also abroad."
Vic Mills, Founder of Project Front Foot said, "The partnership with the Lancashire Cricket Foundation is fundamental to the success and development of our work in Mumbai and beyond.
"In a joint undertaking, we will provide cricket kit to young people that have little in the way of sporting resources, thereby assisting the all-round development of young children in some of the world's most deprived areas."
To follow the progress of the project, please visit the Project Front Foot Facebook page: www.facebook.com/projectfrontfoot/
To find out more about the work of Project Front Foot, please contact us via the website: www.projectfrontfoot.org