120 attend Club Development Expo at Myerscough College
The Lancashire Cricket Foundation's Club Development Expo saw 120 people attend Myerscough College ahead of the new club cricket season. 
A free event, the Expo brought coaches, administrators, umpires, groundsman and other people involved with day-to-day club life, together to attend a series of information and drop-in stalls, as well as experience workshops and coaching masterclasses. 
Following a welcome from Head of Cricket Relationships, Clinton Perren, and a Lancashire Cricket update from Head of Cricket Business, Warren Hegg, coaching masterclasses with Mark Chilton (Performance Director), Chris Chambers (Lancashire Thunder Fielding Coach) and Danny Gilbert and Joe Scuderi (Cricket Development Coaches) got underway. 
The masterclasses were designed to give qualified coaches an insight into some of the practices done at professional level along with how these may be adapted at a club level.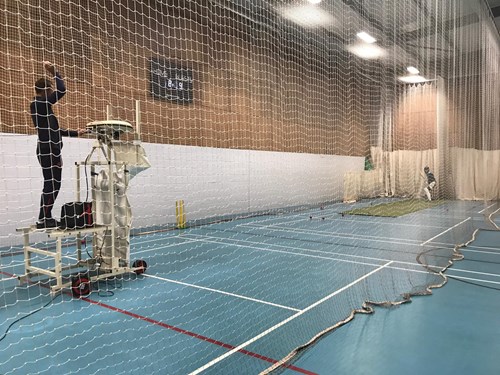 There were also several workshops taking place to give greater insight into club's marketing and engaging an audience (Chris Gunn, UCLan), the benefits and role of Women and Girls cricket (Jen Barden, Lancashire Cricket Foundation), groundsmanship best practice (Ian Mather-Brewster, IoG) and a guide to Grant Aid Funding (Allison Henshaw, ECB). 
Additionally, up to 20 information stalls were positioned within the Sport Centre including Lancashire Cricket Staff, and partners from the ECB, Chance to Shine, Coach Education, Groundsman Association, County Sport Partnerships, Local Authorities, other leading projects such as Opening Up Cricket and many more.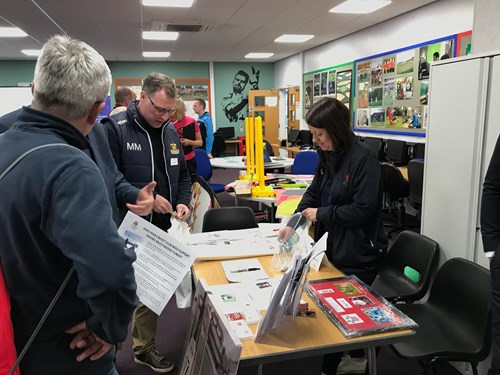 James Cutt, Club and Community Cricket Manager for the Lancashire Cricket Foundation, said: "I am delighted with the success of the event and the positive feedback which we have already received from club representatives that attended. 
"This expanded version of the Expo's that we have put on previously in the past is something that we will now look to grow and progress year-on-year. 
"I would like to thank everybody that gave up their time to help make it a success and Andy Fletcher of Myerscough College for all of his assistance."