Lancashire Cricket Foundation begin recruitment for its National Citizen Service programme
Lancashire Cricket Foundation begin recruitment of young people for its National Citizen Service programme
National Citizen Service (NCS) announced last month that it has expanded its delivery network to include hundreds of partners, including the Lancashire Cricket Foundation, in a move that will provide better value and experience for young people across England and Northern Ireland.
Charities, activity centres and football clubs are all part of the new network dedicated to making NCS an unforgettable experience for young people. Lancashire Cricket Foundation's involvement in this delivery network is ground-breaking, with it being the first professional cricket club in the country being involved. They, and 20 other delivery partners will work with a new regional partner, Manchester-based social enterprise, The Growth Company, who will oversee delivery in the North West.
Lancashire Cricket Foundation will be responsible for the recruitment of just over 200, 16 and 17 years-olds for the 2020 programme. This is a once-in-a-lifetime opportunity starting with adrenaline-fuelled activities in the Yorkshire Dales. The participants then gain independence during a week living in university halls and experience personal growth through workshops with industry experts and inspirational speakers. Empowered by the skills and tools gained, they will then design and deliver a social action project that will benefit their local community.
Howard Shore, Community Programme Manager for the Lancashire Cricket Foundation said, "We're extremely excited to be a part of NCS, having seen first-hand the way young people develop during the programme through previous involvement. NCS is a key part of the Foundation's Cricket for Social Good work, striving to use the power of the Red Rose brand to inspire the communities we serve."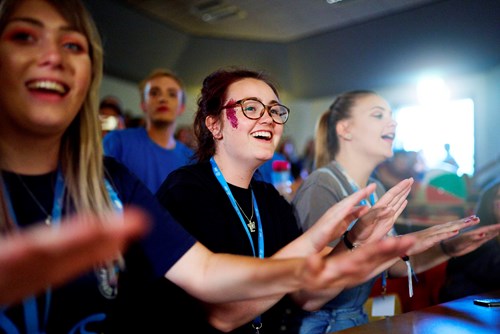 Michael Lynas, Chief Executive, NCS Trust, said the recommissioning will "tie together learnings from the last ten years. Using the Trust's experience to provide better value for money and linking it with our passion for serving local communities.
"In addition to cost savings through economies of scale the new network will also provide dedicated community engagement partners who will work with our partners and local councils to ensure that the unique needs of young people across England and Northern Ireland are met.
"I'm incredibly proud of everything that NCS has achieved in the last ten years. As it moves into the next phase of its life, I'm confident NCS can make a more significant difference for our young people and their communities than ever before."
Mark Hughes, Chief Executive of The Growth Company, said: "I'm delighted that we've been awarded this contract for NCS delivery across the North West. It's a fantastic opportunity that will enable us, in collaboration with our local delivery partners, to reach more than 15,000 16-17 year olds across the region each year. I'm confident it will complement our existing provision for young people and make a real and lasting difference to those whose futures will be greatly enhanced by their NCS journey."
To find out more about NCS, please visit: wearencs.com