Wicketz participants rewarded with unforgettable Cricket World Cup experience
Trafford residents got close to the action at Emirates Old Trafford
Five Trafford residents from the Lord's Taverners Wicketz programme enjoyed an unforgettable ICC Cricket World Cup 2019 experience this summer, as they took a step closer to the action than most.
As part of the summer of celebration, the ICC wanted to reward people that go the extra mile to bring the spirit of cricket to their region.
Five young people, aged 17-24 who volunteer on the Lord's Taverners Wicketz programme successfully applied to be part of the Flag Team for each fixture held at Emirates Old Trafford.
All five selected flag bearers regularly assist with Wicketz activity in the area.  Chloe Hawes, Kasim Mirza, Marianne Lea and Saad Nana work as volunteer assistants at the Old Trafford Hub and their involvement is pivotal to the success of this session and its development.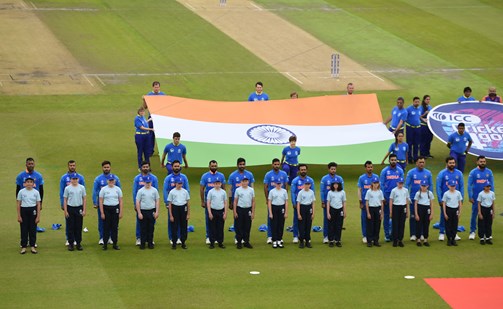 Kasim and Saad, both from Old Trafford, are due to undertake their Level 1 coaching qualification over the winter, Marianne is finishing off her Level 2 and Chloe is due to start hers. 
While Will Radcliffe, from Sale, successfully completed his Level 2 Community Activator Coach Apprenticeship in July, with a Distinction in all areas, and is now a full-time member of Lancashire Cricket Foundation staff, working on Wicketz and other community programmes.
Wicketz aims to change lives through cricket by engaging young people who live in communities where there are few opportunities to play the game regularly. Participants also develop crucial life skills such as tolerance, respect, teamwork and self-confidence alongside weekly cricket activity. 
During the matches themselves, Marianne, Saad, Chloe, Kasim and Will got the thrill of walking out ahead of the teams, carrying the competing nations' flags and then taking to the field during the interval to coach mini cricket games in front of thousands of spectators.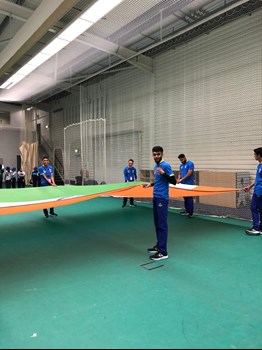 Speaking about his experience, Will Radcliffe said: "It was fantastic to play a part in this summer's ICC Cricket World Cup, an event that will be talked about for years to come, it has given me a great appreciation of how large scale events can benefit people of all ages and backgrounds.
"A highlight of my experience would have to be seeing former Pakistan captain, Waqar Younis, bowl to the anthem kids on the station that I was running."
Saad Nana added: "It was brilliant to see the unity of the fans at all of the matches, no matter who they were supporting, they came together to enjoy the event.
"My experience this summer has made me look to be involved in more volunteering in the future, as not only is it a massive opportunity but also a great honour."
To find out more about the Lord's Taverners Wicketz programme in Manchester, please click here.