Foundation staff volunteer with local charity
The Lancashire Cricket Foundation staff have been volunteering in their local communities and charities, whilst they have been placed on furlough leave.
In particular, Women and Girls Cricket Development Officer, Julie Durrant, has been volunteering with the Carers Hub in Rochdale, part of n-compass.
N-compass provides a variety of support for young people and adults, including; advocacy, carers support, health and wellbeing services, counselling, which helps to enhance their lives and make a positive difference.
N-compass provides a support for vulnerable people within the region, in particular the number of carers who live in the north west and young adults who self-harm. The range of services that the organisation provides includes advocacy, health and wellbeing services, counselling and carers support.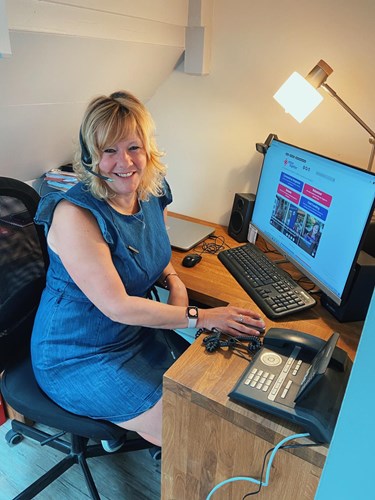 Julie completed training and started volunteering for the company in May, where she has been answering calls and phoning carers from home, providing a supportive chat line for carers who may be feeling isolated and overwhelmed due to the coronavirus pandemic.
Julie said: "It's been fantastic to be able to give something back to the community and support those who are struggling during what has been a very challenging period for all of us.
"It's also given me a new focus while I have been furloughed and knowing that I am helping people has been incredibly rewarding. N-compass is a wonderful organisation that supports so many people and I'm looking forward to continuing with my volunteering role once we are back to a normal routine and continuing to make a difference."
Head of Community Growth, Sandy Mitchell, added: "It's been a difficult few months for all of us, but in particular those who are vulnerable. It's easy to feel isolated and unsure of what lies ahead, but I think this support network is a really vital way to stay in touch and provide a form of social contact for those in need.
"I'm incredibly proud of the team that we have in the Lancashire Cricket Foundation and the fact that Julie has been volunteering for such a fantastic cause as the Carers Hub, and of course, n-compass, in her spare time is testament to her character."
To find out more about n-compass, you can visit the website here.