National Citizen Services launches One Million Hours of Doing Good in the North West
NCS (National Citizen Service) has launched a countrywide campaign to enable teens to take an active role in helping the country recover from the effects of COVID-19, as lockdown begins to lift.
Young People across the North West can now register to take part in social action this August, and pledge 16 hours of activity as part of the national One Million Hours of Doing Good campaign.  Teens who volunteer with Lancashire Cricket Foundation this summer will gain important skills and a reference to support their future employment, as well helping rebuild their local communities and create positive and lasting change this summer.  Since opening registrations NCS has had nearly 7000 young people across the country pledging to get involved.
There will be a wide variety of opportunities for young people to Keep Doing Good, including reviving local green spaces, supporting food banks, and finding new ways to connect their communities.  Teens in Salford and Trafford will be working with Manchester Cares, to design and deliver their own social club for older neighbours.
As the UK's flagship youth programme, NCS understands that young people are desperate to step up and support their communities - many already are, but nearly half [44%] of 16-17 year olds don't know how to get involved to help.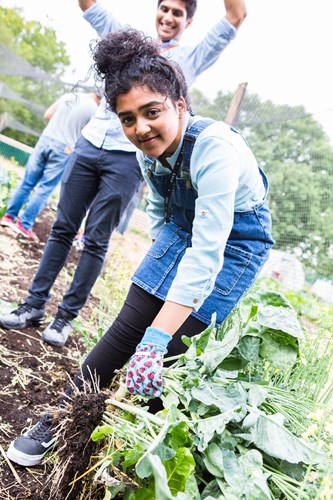 Teens can now sign up to help communities in the North West get back on their feet by visiting wearencs.com.  If you are a community organisation in Salford or Trafford and need a helping hand this summer, contact Charlotte Williamson: cwilliamson@lancashirecricket.co.uk to get involved.
NCS Trust CEO Mark Gifford explains "NCS is perfectly positioned to harness the enthusiasm and talent of social conscious teens looking to make a positive impact in their local community. Since we launched our 'Staying Connected' hub on the NCS website last month, over 920,000 young people have engaged with it. With many young people missing out on their planned work experience, volunteering will also provide an alternative route to develop essential life skills that can't be learnt in a classroom environment."
For more information on NCS and Keep Doing Good, please click here.