Lottery Results 2 & 3 March
Lancashire Cricket Foundation Lottery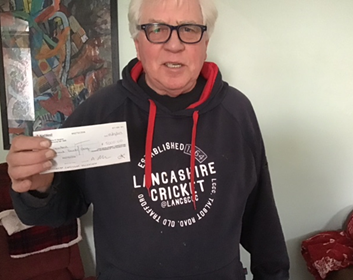 Congratulations to Mr David Goodall from Liverpool our Friends of the Foundation £5000 jackpot winner of the week!

David is a great supporter of the foundation not only through his work at Wavertree Cricket Club but also as a member of both the Friends of the Foundation and the Lancashire Line
You too could also be one of our next major winners by signing up to one of our lotteries.
Congratulations to all of this week's winners.  
Friends of the Foundation
Lancashire Line