Statement - David Moss
Lancashire Cricket and The Manchester Grammar School are deeply saddened to announce the passing of David Moss on Wednesday 28 June 2023, aged 68.
One of the most accomplished, respected cricket managers and enthusiasts of his generation, David served Lancashire Cricket with distinction over many years as the manager of the former U19 Federation side and more recently took up a part time role as Head of Scouting and County Age Group Manager, since his retirement. He was also named as a Vice President of the Club.
David also gave 40 years of service to Manchester Grammar School between 1977 and 2017 – as an inspirational Chemistry teacher and a Master in Charge of Cricket – where he mentored the likes of Michael Atherton and Mark Chilton, playing a key role on their journey into professional cricket.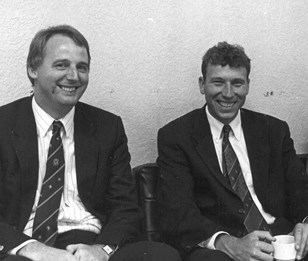 A lifelong cricket supporter, David would often spend his time away from coaching by following England abroad on their winter tours.
David impacted so many and he will be greatly missed by all of those who worked with him, were taught by him, or played in one of his cricket sides.
Our thoughts are with all those who knew David.